YOUR STAY IN A CHARMING GITE IN LILLE
Are you looking for a cottage in Lille for your next stay in the North of France? La Verdière is a haven of peace, made up of three independent charming cottages, which can accommodate up to 6 people each.
Located in the immediate vicinity of Lille (in Sainghin-en-Mélantois, 8 km), these furnished apartments offer you the opportunity to take advantage of the peace of the countryside while being near Lille to discover the region.
Each cottage in La Verdière has its own history and identity. La Conciergerie is an authentic rural lodging, appreciated for its character and its comfort. This is the former concierge of the mansion La Verdière. Les Ifs are two contemporary rural lodgings with careful decoration, more modern but no less charming.
All three nestled in lush greenery, our tourist accommodation guarantees you a most relaxing stay in a lodge in Lille.
For a stay with family or friends, our ideally located furnished tourist accommodation adapts to all your desires: relaxing stay between nature and cultural discoveries, tourist circuit in Nord-Pas-de-Calais and Belgium ... unmissable places in the Lille metropolis, click here or go to the tourist office website to prepare your holidays in La Verdière.
Do not hesitate to contact us for more information, and enjoy an unforgettable stay in our lodgings in Lille.
THE COTTAGES OF LA VERDIÈRE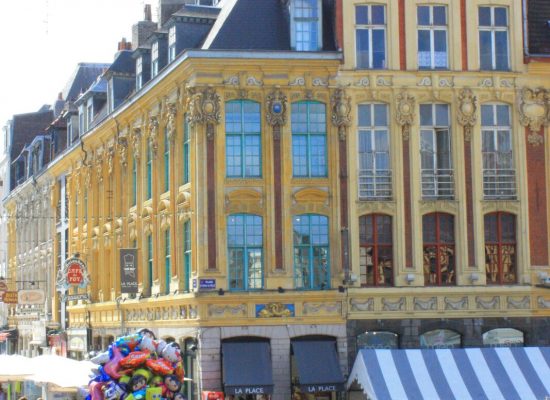 Visits to Lille & surroundings
Explore Old Lille, discover museums, retrace history through memory trails ... We give you ideas for visits.
CUSTOMER REVIEWS
Great cottage,great host ,recommend !
Gîte très accueillant, facile à trouver, voisinage très calme, idéal pour se reposer en famille ou en groupe.
Everything is perfect like the pictures
Super mooi huis met een grote tuin. Dichtbij de stad Lille wat wij echt een hele mooie stad vonden. Kortom een hele fijne week vakantie gehad!
Nous avons séjourné à la Conciergerie à l'occasion de retrouvailles familiales. Toute la famille s'est sentie attendue et très bien accueillie. C'est un lieu chaleureux et raffiné. Tout est très bien équipé et très propre. Un grand merci aux propriétaires et tout le personnel en charge de l'entretien. Merci pour la gentillesse de Madame Wattel.
We are genuine guests who stayed at your beautiful home last year. It was a real home from home,having everything we could wish t use . Since we were back staying in France, from our new home in Australia ,we wanted something comfortable and convenient for visiting family. We also wanted to invite friends for lunch and this was possible due to the lovely gardens and spacious living area. We highly rate this accommodation. Definitely five stars.
Fiona Henneuse-Blunt
2019-01-29