INESCAPABLES VISITS IN LILLE AREA
Our holiday cottages La Verdiere benefits from a central positioning to make visits in Lille area.
The Lille metropolis and its neighborhood indeed offer beautiful touristical discoveries: museums, architecture, and memory trails.
We suggest you a selection of inescapable visits to do during your stay in the North of France.

---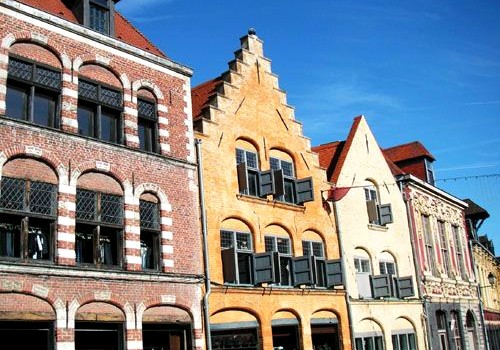 Le Vieux Lille
Le Vieux-Lille is the oldest and the most charming district of the city.
It is appreciated for its architecture and its historic monuments such as the Rihour palace or the Countess home.
Its numerous shops also make a privileged place for the shopping lovers.
Visits of Vieux-Lille: guided tours organized by the Tourist office of Lille
To note: possibility of buying your ticket at La Verdiere.
Museum of Modern Art - Le Musée d'Art Moderne
Villeneuve d'Ascq
More than 6500 works of art and 3 collections of modern art, naive art and contemporary art.
It is today one of the most important museum in Lille area.
Situated at less than 10 minuts from our guesthouse, it is an inescapable of your visits in Lille area.
Museum of Swimming Pool - Le Musée de la Piscine
Roubaix
This important museum of Lille area presents important collections of applied arts and fine arts from 19th century.
Its name is from art deco swimming pool in which it has been built. It is an inescapable visit for cultural stays.
La Villa Cavrois
Croix
Villa Cavrois is the emblematic work art of the architect Robert Mallet-Stevens.
Built for Paul Cavrois, textile industrialist of the north of France, the Villa Cavrois is an item of modernism in Lille area.
Caroline & Luc really liked this place, and will discuss about it with you with pleasure.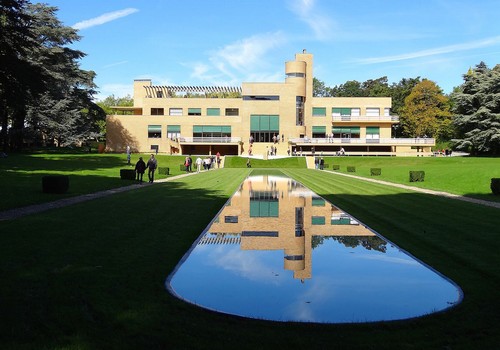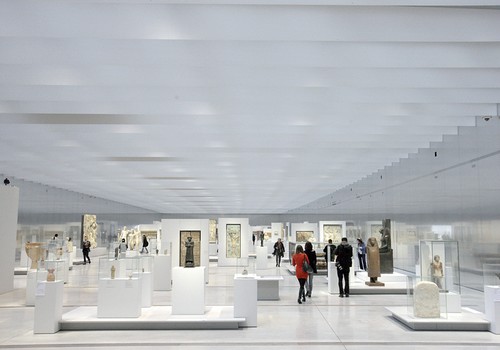 Le Louvre Lens
Lens
Louvre Lens is the symbole of Mineral Field reconversion of Nord Pas de Calais. It is the most busy museum of the area.
Temporary exhibitions are regularly organized in its 3 galleries, which permits its visitors to admire various work arts.
Situated at 40 kms from La Verdiere, Louvre Lens welcomes each year numerous tourists during their cultural stay.
Memory Trails - Les chemins de mémoire
We advise you to explore the history of the Great War thanks to 4 memory trails fitted out by the region.
By visiting the various places: cemeteries, memorials, necropolises etc., you will discover various facets of the war 14-18.
For the sportsmen, there are numerous cycle ways and hike.
To know more about it, discover the official site of the ways of memory