3 CHARMING HOLIDAY COTTAGES
La Verdière has also 3 charming holiday cottages with private garden for each of them situated in a 1.5 hectare park, near Lille (8kms).
Of a capacity of 6 people each, these holiday cottages are ideal holiday homes for families or groups of friends wishing to settle down in the countryside to discover Lille's area.
Each cottage is private, with a garden opened on the park. They also have a quality equipment and are design with refinement.
They are available for rent for a weekend, one week, one month or more.
To know more about it, consult the details about each of them.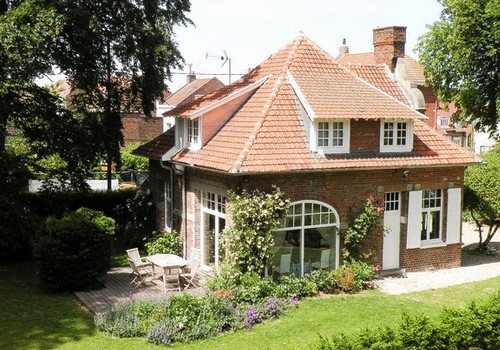 La Conciergerie
Charming Holiday Cottage , authentic and modern, in the old caretaker's lodge of the house.
Les Ifs 1 & 2
2 recent Holiday Cottages, charming and comfortable, with an high quality equipment.